University of Museum and Art Gallery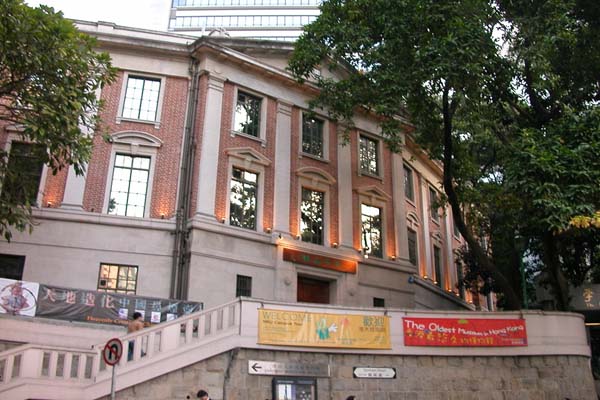 Introduction
The museum is housed in the Fung Ping Shan Building and the lower three storeys of the T T Tsui Building. The Fung Ping Shan Building was donated to The University of Hong Kong by Mr Fung Ping-shan in 1932 for a Chinese book library. In 1953, the building was converted into the Fung Ping Shan Museum of Chinese art and archaeology. With its extension to the T T Tsui Building in 1996, the Museum changed its title to the "University Museum and Art Gallery".
The new wing of the Museum was built with a generous donation by Dr T T Tsui, and was officially opened in November 1996. Since its inception in 1953, the UMAG has received continuous support from donors, artists, collectors and the University. Its collections have grown to over one thousand items of Chinese antiquities, notably bronzes, ceramics and paintings.
The museum was established in 1953, it is the oldest museum in Hong Kong and houses over one thousand items of Chinese antiquities, principally ceramics, bronzes and paintings. The comprehensive collection has examples dating from the Neolithic period to the Qing dynasty. The bronze collection includes works from the Shang to the Tang dynasties and the largest collection of Yuan dynasty Nestorian crosses in the world.
The Tsui Art Foundation
It is one of the best known private collections of Chinese art in the world. The collection's greatest strength is its ceramics which range from painted pottery of the Neolithic period to imperial porcelain of the Qing dynasty. It contains a number of unique masterpieces such as a Ming dynasty dish with underglaze blue decoration of palace-bird and lychee. The Tsui collection also includes bronze, bamboo, wood, ivory and jade carvings, enamelled ware, glass and furniture.
About the Tea Gallery
Located within the galleries of the University Museum and Art Gallery, the Tea Gallery aims to promote Chinese tea culture. Visitors can choose from several specially chosen varieties of tea which are served in the appropriate Yixing teapot and with traditional tea utensils. The Tea Gallery was established with the support of the Hong Kong Chiu Chow Chamber of Commerce.
Opening Hours of Tea Gallery
Monday to Saturday : 10:00 a.m. to 5:00 p.m.
Sunday : 2:00 p.m. to 5:00 p.m
Closed on public holidays.
General Information
Address
94 Bonham Road, Pokfulam, Hong Kong
Enquiries
Tel.:
(852) 2241 5500
Fax:
(852) 2546 9659
E-mail:
museum@hkusua.hku.hk
Transportation
BY BUS : Bus nos 3B, 23, 40, 40M, 103
BY PUBLIC LIGHT BUS : Light Bus nos 8, 10, 10A, 22, 28, 31
to the East Gate stop of the University
Location Map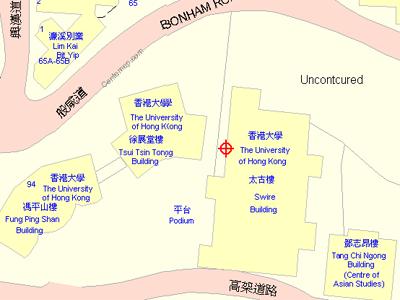 Opening Hours
Monday to Saturday 9:30 a.m. to 6:00 p.m.
Sunday 1:30 to 5:30 p.m.
Closed on public holidays
Free Admission Offical Website
http://www.hku.hk/hkumag/