Landmark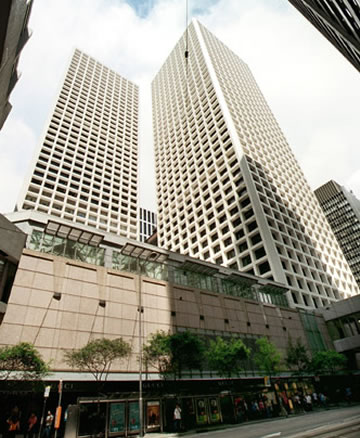 The Landmark is one of the world's most successful commercial complexes. The development consists of the 48 levels Gloucester Tower, the 47 levels Edinburgh Tower, and a five levels skylighted retail Atrium.
The Landmark Atrium is home to the flagship boutiques of many famous international fashion names, having one of the highest concentration of world-leading fashion, jewellery and lifestyle names as well as dining outlets.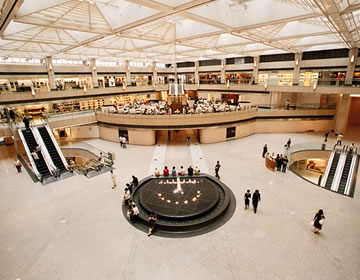 The complex is connected by a pedestrian bridge network to other major buildings and is a few minutes' walk from the Airport Express station, with its fast and frequent connections to the Hong Kong International Airport.
A comprehensive scheme to enhance the complex has commenced in the third quarter of 2003. The scheme upgrades the retail environment in the Atrium, adds a unique luxury hotel in the low zone of Edinburgh Tower and a new office tower, York House to complement Edinburgh and Gloucester Towers, and improves the overall vehicle and pedestrian access to and within the development.
Address
12-16 Des Voeux Road, Central
Opening Hours
Around 10:30 to 19:30
Transportation and Map
Transportation: MTR Central Exit G
Homepage
Link:
http://www.hkland.com/commercial_property/hongkong_properties/thelandmark/index.html