Hong Kong Heritage Discovery Centre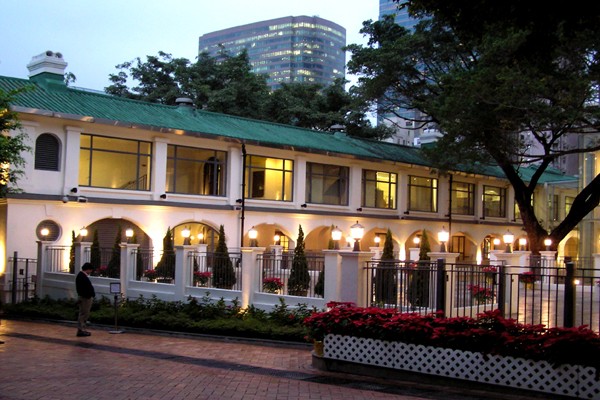 Introduction
Hong Kong's heritage is a testimony to our unique past and helps define our cultural identity. The Antiquities and Monuments Office is the Government's heritage expert on all aspects of the conservation of Hong Kong's archaeological and built heritage. We strive to protect and hand on to our future generations the cultural heritage which is diverse, sustainable, accessible and makes a direct contribution to our quality of life. We are also committed to presenting and explaining our conservation work to the wider public to enhance their understanding and enjoyment and the value they place on our shared heritage. The Hong Kong Heritage Discovery Centre is set up to achieve this vision.
The Centre occupies the historic Blocks S61 and S62 of the former Whitfield Barracks at Kowloon Park. Built in circa 1910, they were used for accommodating British troops until 1967 when the military lands were returned to the Government for redevelopment for leisure services. They were used by the Hong Kong Museum of History as its temporary premises from 1983 to 1998 until the new museum complex was built in Tsim Sha Tsui East. The adoption of the historic military buildings to suit the complexities of modern display and educational uses has been carried out with care and sensitivity.
General Information
Address
Kowloon Park, Haiphong Road, Tsim Sha Tsui, Kowloon
Enquiries
Tel.:
2208 4400
Fax:
2377 9792
Transportation
Take Exit A1 from Tsim Sha Tsui MTR Station and go to Kowloon Park
Location Map
[b]Opening Hours
Mondays to Saturdays (except Thursdays): 10:00 a.m. to 6:00 p.m.
Sundays and Public Holidays: 10:00 a.m. to 7:00 p.m.
Closed at 5:00 p.m. on Christmas Eve and Chinese New Year's Eve
Closed on Thursdays (except Public Holidays) and the first two days of the Chinese New Year
Free Admission
The Centre may adopt suitable crowd control measures to ensure orderly admission whenever necessary.
Offical Website
http://www.lcsd.gov.hk/CE/Museum/Monument/en/discovery_center.php