Flagstaff House Museum of Tea Ware
A branch museum of the Hong Kong Museum of Art
Introduction
Specializing in the collection, study and display of tea ware, the branch museum at Flagstaff House features at its core the generous donations of Dr K.S. Lo (1910-1995) , which include many fine examples of the famous Yixing teapot.
Built in the 1840s, Flagstaff House originally served as the office and residence of the Commander of the British Forces in Hong Kong. It was converted to the Museum of Tea Ware in 1984, with a new wing, The K.S. Lo Gallery, added in 1995. Alongside its exhibitions, the Museum holds regular demonstrations, tea gatherings and lecture programmes to promote ceremic art and Chinese tea drinking culture.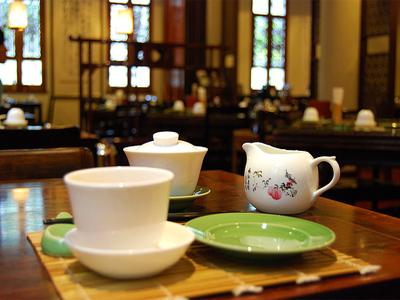 General Information
Address
10 Cotton Tree Drive, Central, Hong Kong (inside Hong Kong Park)
Enquiries
Tel:
(852) 2869 0690 / (852) 2869 6690 (The K.S. Lo Gallery)
Fax:
(852) 2810 0021
Transportation
MTR Admiralty station (Pacific Place Exit) and follow signs to "Hong Kong Park / Island Shangri-La Hotel". The park is opposite upper mall entrance.
Location Map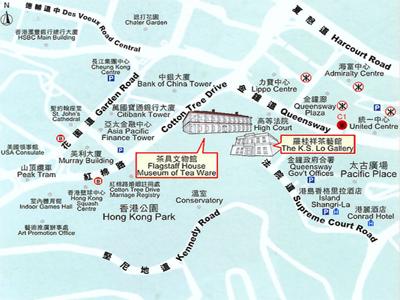 Layout Plan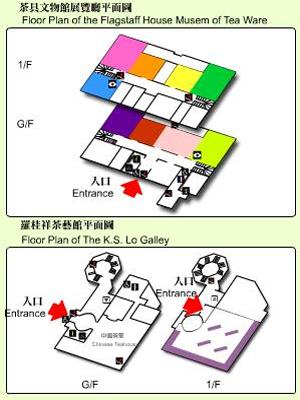 Opening Hours
10:00 am - 5:00 pm daily
Closed on Tuesdays, Christmas Day and Boxing Day,New Year's Day and the first three days of the Chinese New Year
Free AdmissionOffical Website
http://www.lcsd.gov.hk/CE/Museum/Arts/english/tea/intro/eintro.html