Hong Kong Museum of Coastal Defence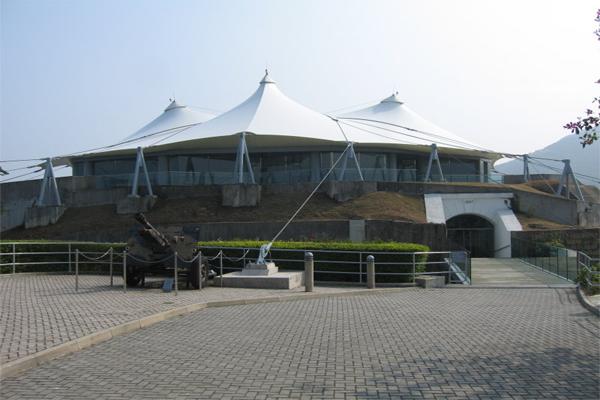 Introduction
Hong Kong Museum of Coastal Defence is formerly known as the Lei Yue Mun Fort, which was the most formidable fortifications in the territory built more than 100 years ago. It was also an important battlefield during the Battle for Hong Kong in 1941. Today it has been revitalized to preserve and present our 600-year history of coastal defence. We sincerely hope that you would make a visit to the Museum to appreciate artifacts and relics, and to learn history through enjoyment in a relaxed environment.
History of the museum
The Hong Kong Museum of Coastal Defence, located at Shau Kei Wan with a total area of 34,200 square meters, is converted from the hundred years' old Lei Yue Mun Fort.
Lei Yue Mun occupies a strategic position guarding the eastern approach to the Victoria Harbour. As early as 1844, barracks were built by the British at Saiwan to the south of the channel. However, with numerous deaths of soldiers caused by severe epidemics in the area, the barracks were abandoned shortly afterwards. Although there had been many suggestions to build batteries at Lei Yue Mun in the next forty years, none was ever realized.
General Information
Address
175 Tung Hei Road, Shau Kei Wan, Hong Kong
Enquiries
Tel.:
2569 1500
Booking hotline:
2569 1248
Fax:
2569 1637
Email:
hkmcd@lcsd.gov.hk
Transportation
15-minute walk following road signs from Exit B2 of Shau Kei Wan MTR Station.
No.85 Citybus, running between North Point Ferry Piers and Siu Sai Wan.
Museum Carpark
The Museum carpark is open to the public between 10:00a.m. to 5:00p.m. (except Thursdays and first two days of the Lunar New Year). Visitors may park their car free of charge for three hours. Disabled visitors may request for exemption at 2569 1500.
Location Map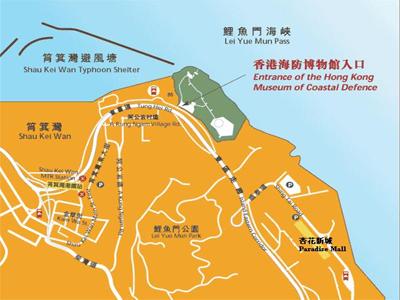 Opening Hours
Monday to Wednesday & Friday to Sunday: 10 a.m. to 5 p.m.
Closing Days
Thursdays (except public holidays) and The first two days of the Chinese New Year
Admission Fees
$10 (standard ticket: for adults and visitors who are not eligible to concessionary fare)
$5 (concessionary ticket: for full-time students, people with disabilities and aged 60 or above)
$7 (group ticket for 20 persons or above)
Free admission for Museum Pass and Museum Weekly Pass Holders, babies and toddlers below the age of 4
Free admission on Wednesdays
Offical Website
http://www.lcsd.gov.hk/CE/Museum/Coastal/en/index.php