Hong Kong Film Archive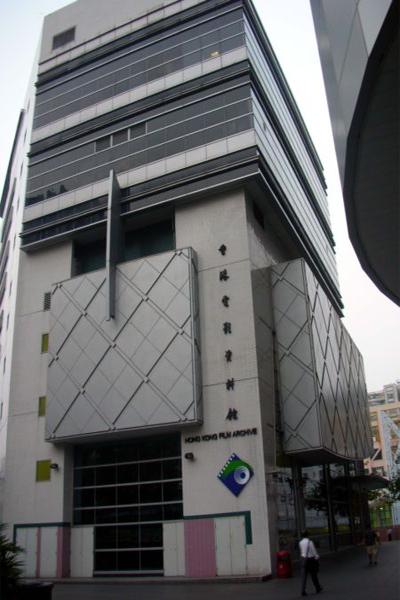 Introduction
It was opened in January 2001 and it is now under the management of Leisure and Cultural Service Department. It joined the International Federation of Film Archives in 1996.
Archive Functions
Collecting and preserving Hong Kong films
The Archive started operation in 1993, when its Planning Office was established by the then Urban Council. Besides conducting campaigns to secure and preserve films and related materials, it also launched a series of publications as well as presenting film programmes and exhibitions. Upon the dissolution of the Urban Council, the Archive became a part of the Leisure and Cultural Services Department in 2000.
Equipped with latest technology
The Archive building, opened in January 2001, houses in it a cinema, an exhibition hall and a resource centre, all equipped with the latest technology to restore glamour to the films of yesteryear.
International Scope
The Archive joined the International Federation of Film Archives (FIAF) in 1996. Through FIAF activities, we are able to exchange experiences with archivists from around the world and keep abreast of the latest development and technology in the field of film archiving.
General Information
Address
50 Lei King Road, Sai Wan Ho, Hong Kong
Enquiries
Tel.:
2739 2139
Resource Centre:
2119 7360
Fax:
2311 5229
E-mail:
hkfa@lcsd.gov.hk
Transportation
MTR Sai Wan Ho station (Exit A), walk along Tai On Street to Lei King Road about 5 mins.
Paid parking available at the basement.
Location Map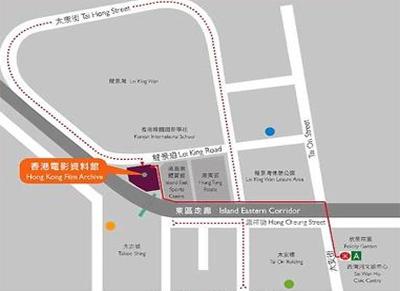 Floor Plan
Opening Hour
1) Main Foyer: 10am - 8pm (daily) or 15 mins. after the end of the last screening.
2) Box Office: Noon - 8pm (daily) or 15 mins. after the commencement of the last screening.
3) Resource Centre: 10am - 7pm, (Mon - Fri); 10am - 5pm (Sat); 1pm - 5pm (Sun & public holidays).
4) Exhibition Hall: 10am - 8pm (daily) when an exhibition is held.
Free AdmissionOffical Website
www.filmarchive.gov.hk