Times Square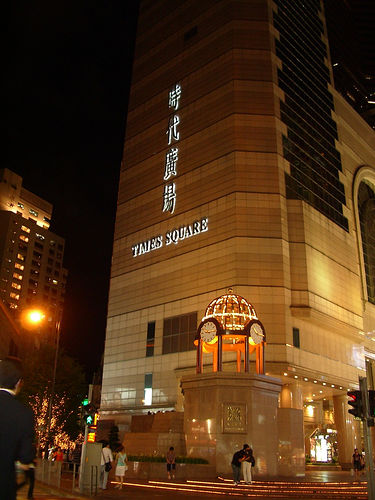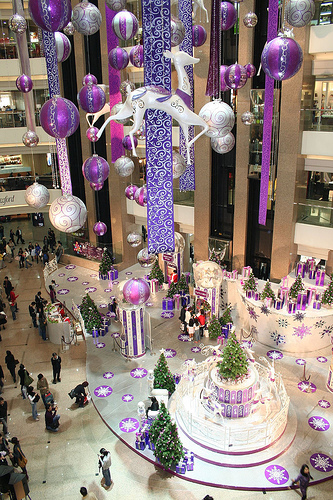 Times Square was officially opened in April 1994 and is one of Hong Kong's largest shopping malls and one of the 10 most popular tourist destinations in Hong Kong. It is owned by Wharf Properties Ltd , leased by Harriman Leasing Ltd and managed by Times Square Ltd.
Times Square is very easy to find due to its landmark twin towers rising 46 and 39 storeys high above the hustle and bustle of Causeway Bay.
The ultra-modern site occupies the former location of the Hong Kong Tramway Depot. The current location boasts a massive 900,000 square feet of retail space, over one million square feet of grade A office space, and 700 car parking spaces on four basement levels, making it the largest car park in Causeway Bay.
These facilities are spread over 16 floors within Times Square. The floors are neatly and logically divided into retail, entertainment, recreational and dining areas. Times Square represents an expansion of the traditional department store concept in the way it divides merchandise into different categories and situates them onto the same level to allow convenient shopping. Its popularity is also enhanced by its excellent links with public transportation such as the MTR, trams, buses, taxis and mini buses.
The mega-mall contains more than 230 shops, a multi-cinema complex (UA cinema), and state-of-the-art technology and is one of the first buildings in Hong Kong to feature complete fibre optic telecommunications systems and dual telephone exchanges. It is also purpose-built to match any advances in communications technology well into the next century.
Transportation and Map
MTR - Causeway Bay, Exit A
BUS - A3 (Airport to Causeway Bay)
107(Hung Hom to Central)
158(Tin Hau MTR to the Peak)
110(Tsim Sha Tsui to Shau Kei Wan)
Tram - Causeway Bay Station which near Happy Valley
Mini Bus - 4A, 4C, 5, 10, 11, 14M, 19S, 21A, 21M, etc.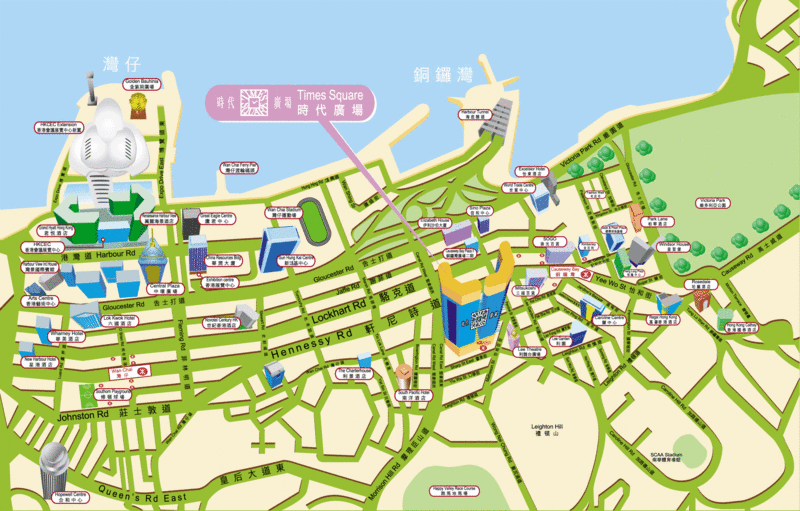 Homepage
For more information, you may click the website of Times Square.
Link:
http://www.timessquare.com.hk/